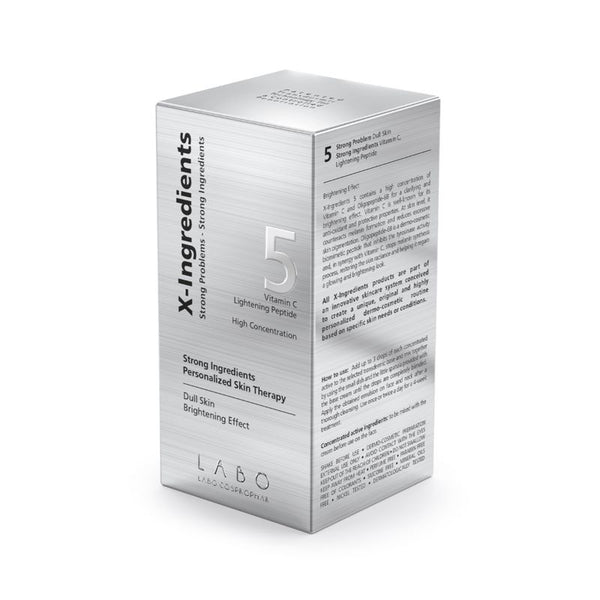 Zoom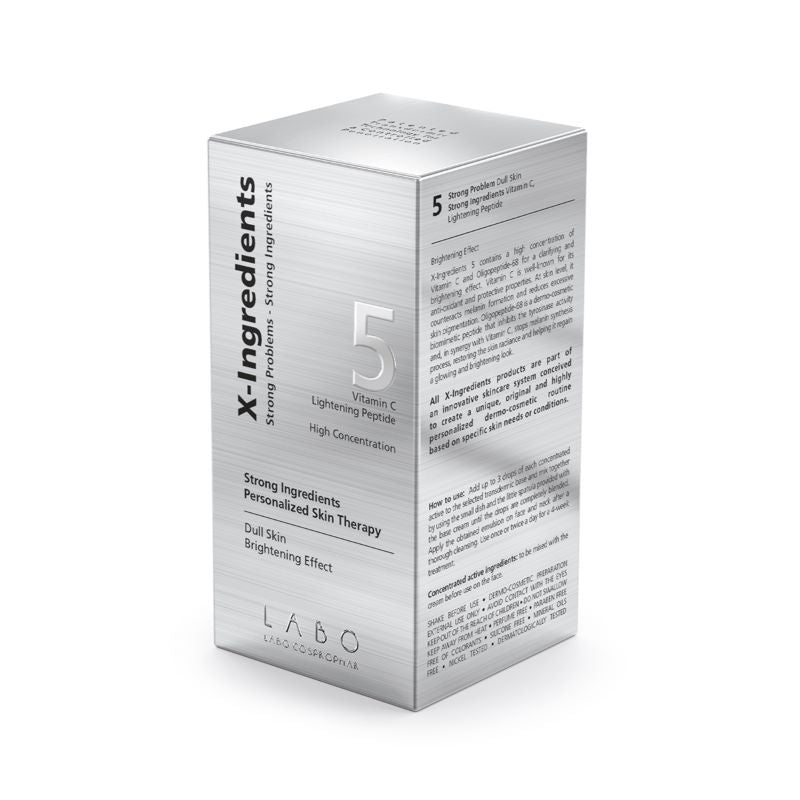 Description
Labo Suisse x-ingredients 5 : vitamin c lightening peptide
X-INGREDIENTS 5
Strong Problem - Dull Skin
Strong Ingredients - Vitamin C, Lightening Peptide

Brightening Effect
Dull, grey skin is due to the formation of a thick and opaque stratum corneum, which prevents the skin from appearing translucent and radiant. This can form after repeated exposure to UV rays or due to a reduction in the turnover of corneocytes, which start to bind together, creating a tough, leathery epidermal surface with a greyish hue.
X-Ingredients 5 contains a high concentration of Vitamin C and Oligopeptide-68 for a clarifying and brightening effect. Vitamin C is well-known for its anti-oxidant and protective properties. At skin level, it counteracts melanin formation and reduces excessive skin pigmentation. Oligopeptide-68 is a dermo-cosmetic biomimetic peptide that inhibits the tyrosinase activity and, in synergy with Vitamin C, stops melanin synthesis process, restoring the skin radiance and helping it regain a glowing and brightening look. Transdermic Technology molecules.
Application
Strongly recommended to apply together with Labo Suisse X - ingredients transdermic bases emulsion. Additionally for specific function, please apply X - ingredients extra help.
Composition
Vitamin C, Oligopeptide-68