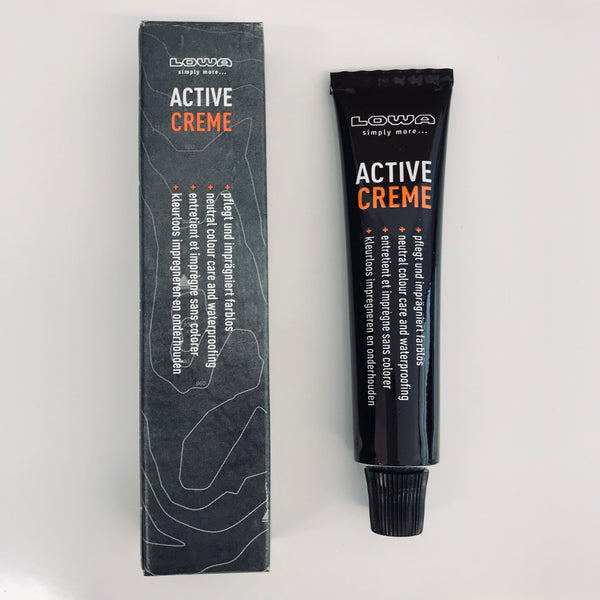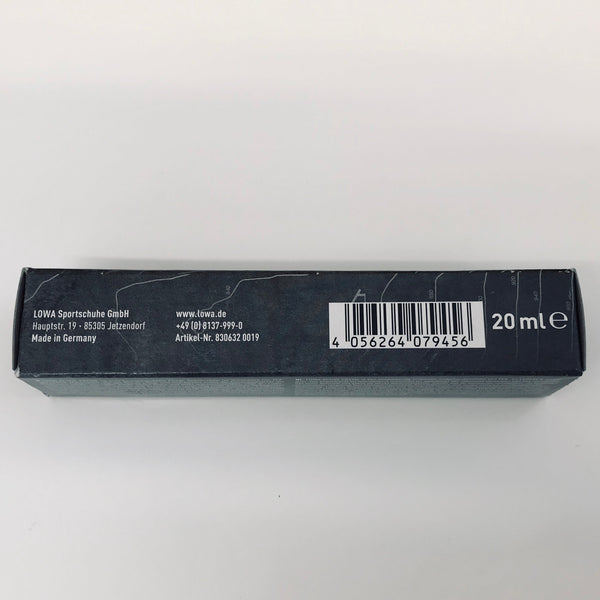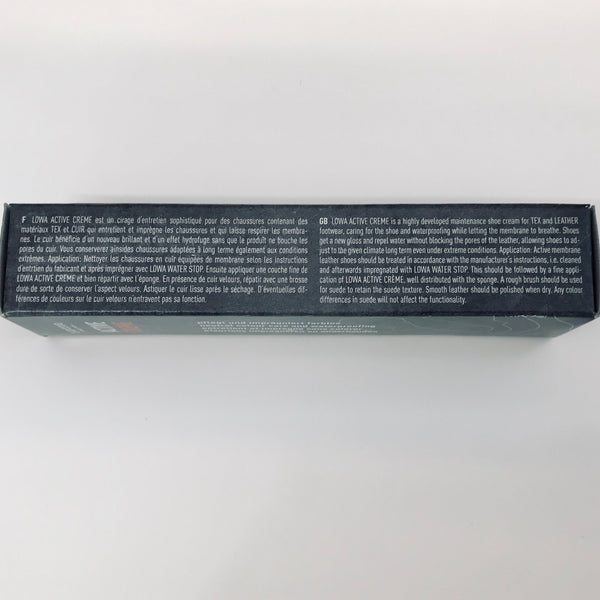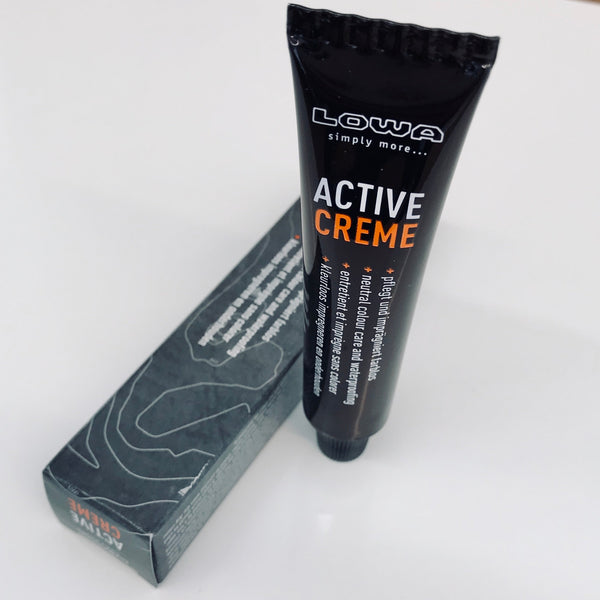 Zoom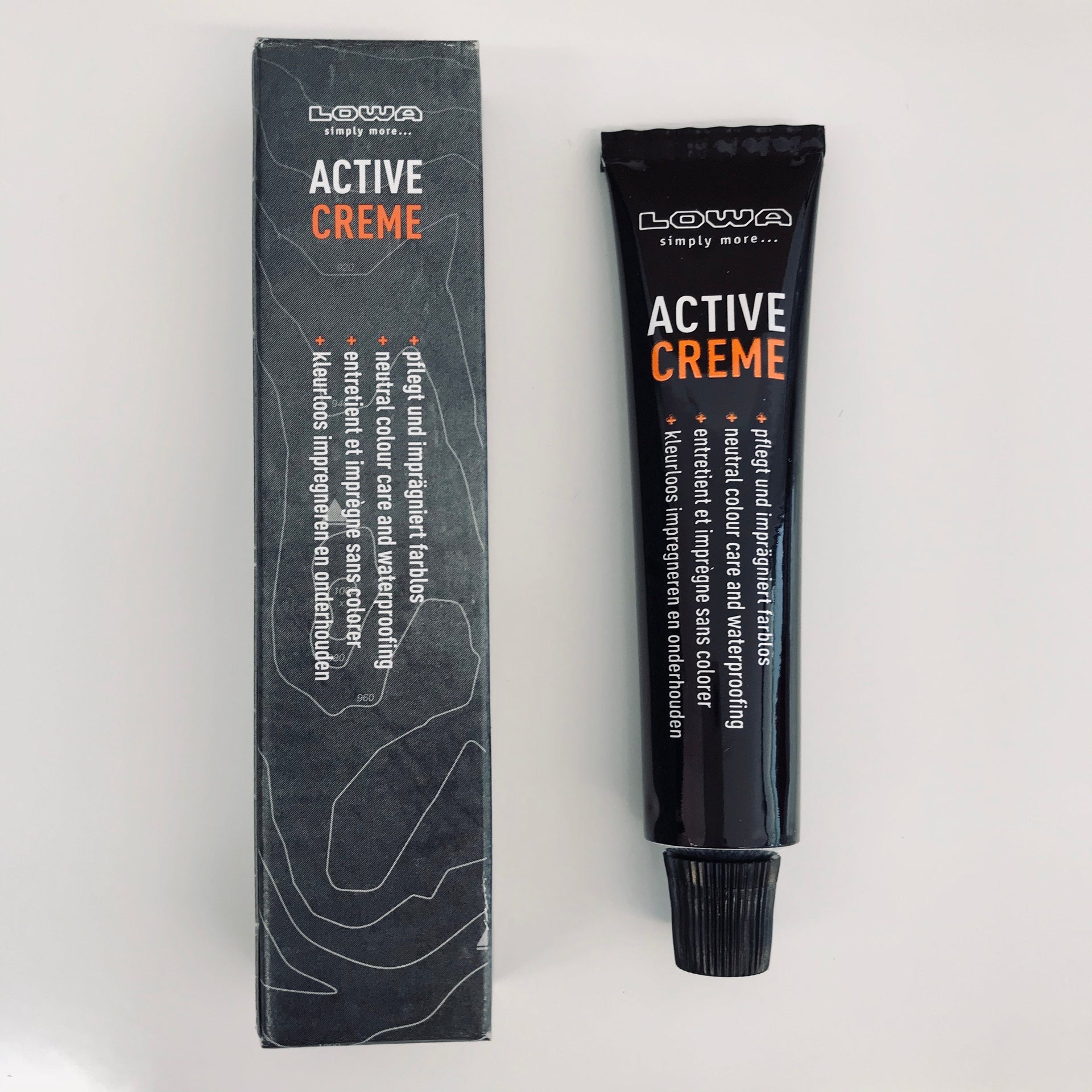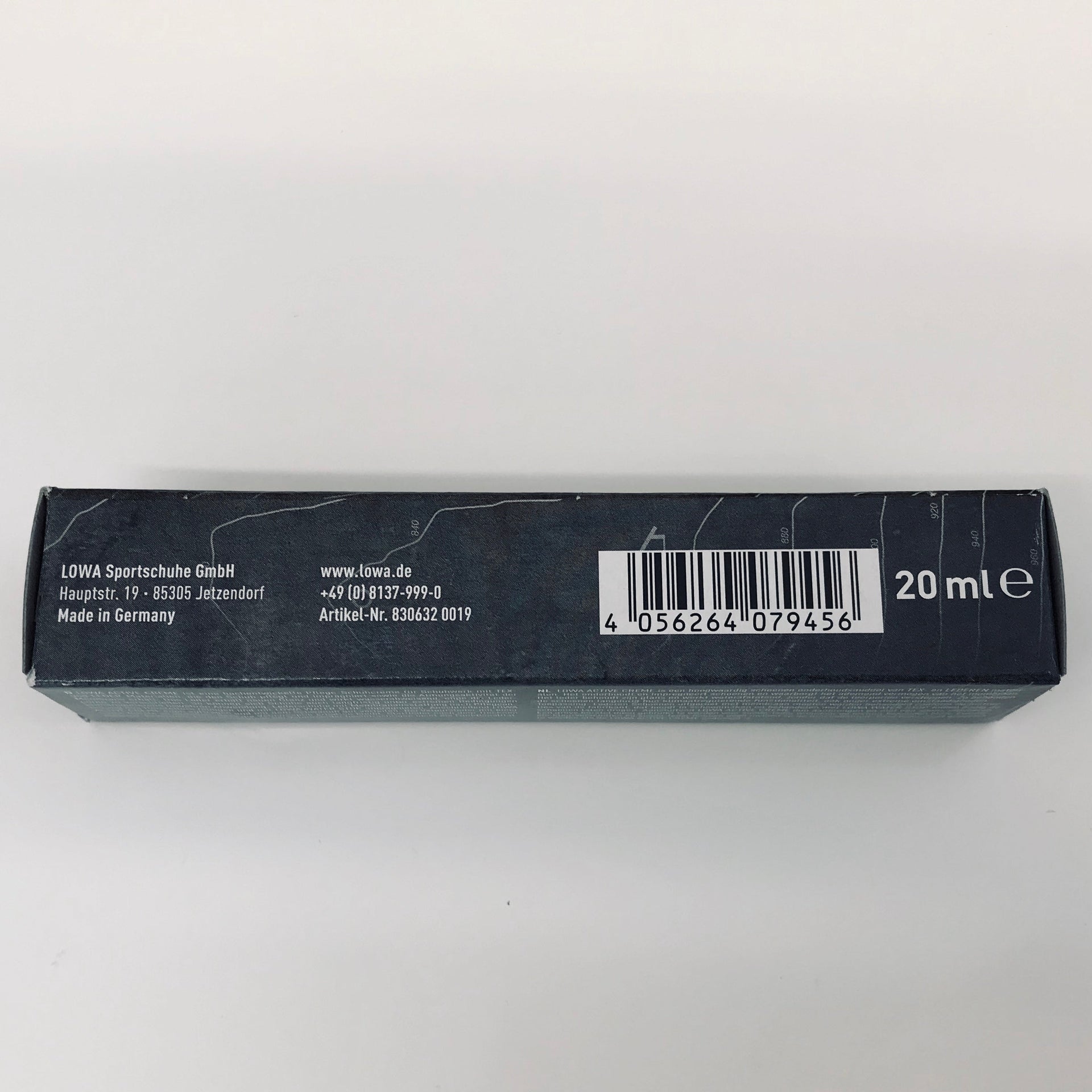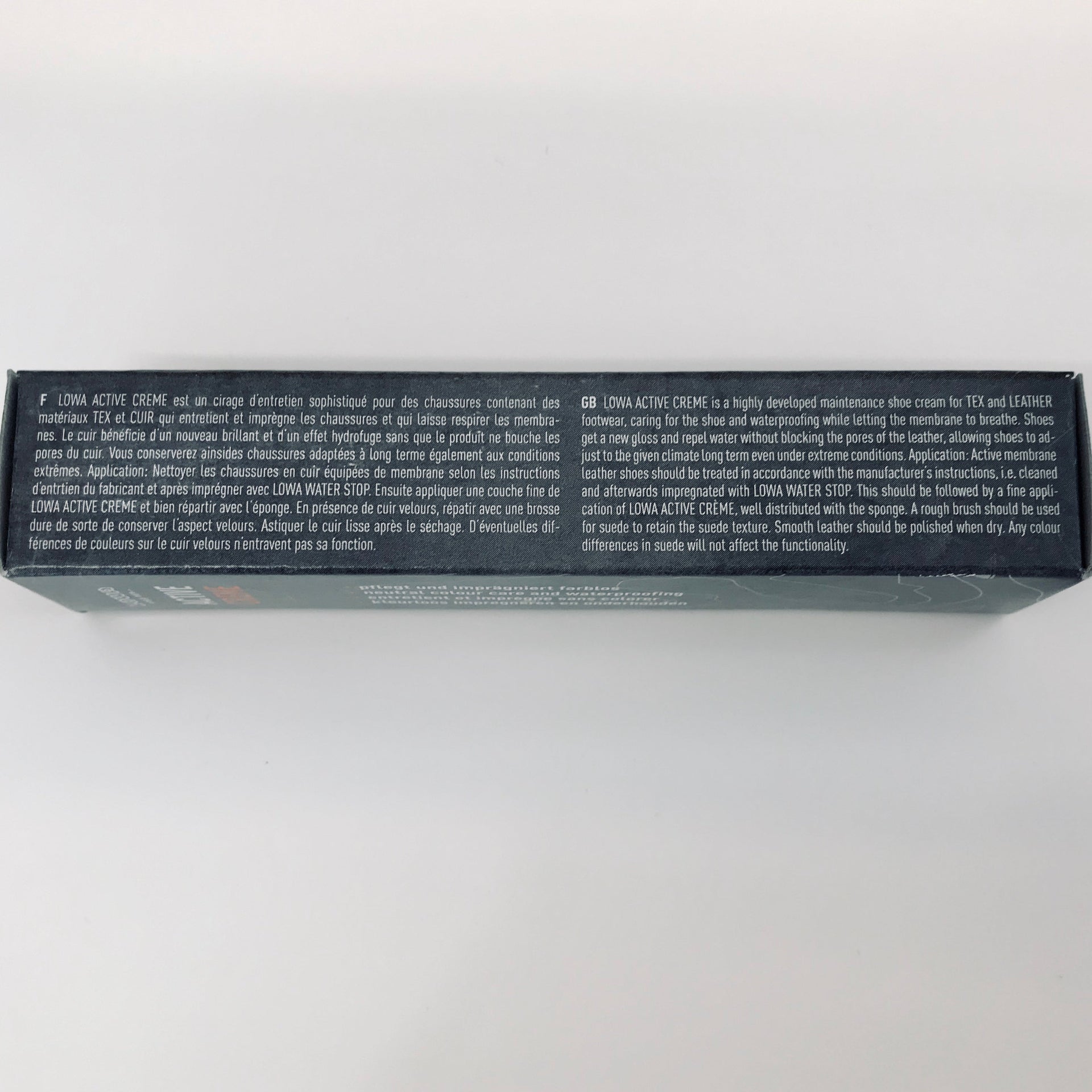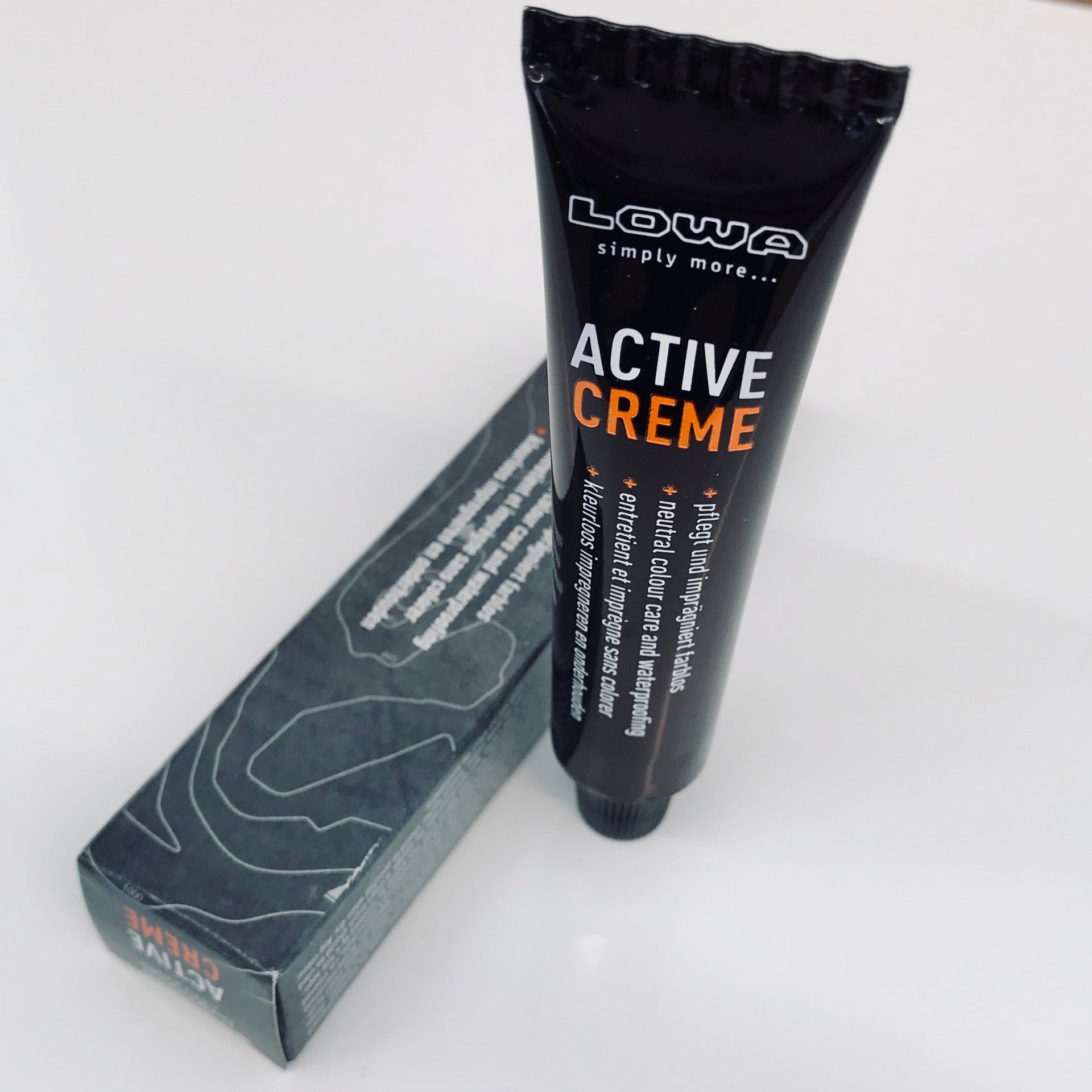 The Lowa Active Cream is an advanced nursing shoe polish to wax water-based for all footwear with textile and leather upper.
It maintains the shoe perfectly, has a certain impregnation and maintains breathability of the membrane and the leather. Thanks to the special formula, the leather pores are not sealed and the shoes can also be used in the long term under extreme conditions. A must for all people who wear your shoes often under moist conditions, such as climbers but also dogs goers. In the handy little tube on the go, you can his shoes on multi-day trips on the go always take good care of!
Details: Contents: 20 ml (enough for 3-4 maintenance operations) for all leather footwear and footwear with leather-textile mix Usable suitable for all colors also for shoes with climate membranes such as Gore-Tex, Sympatex etc.