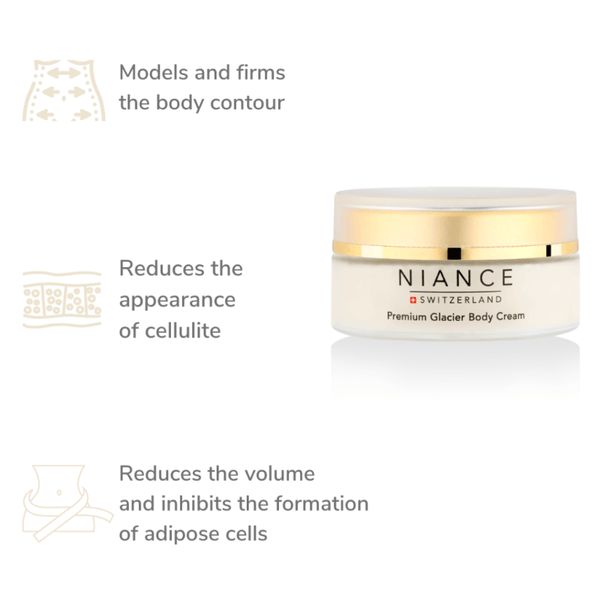 Zoom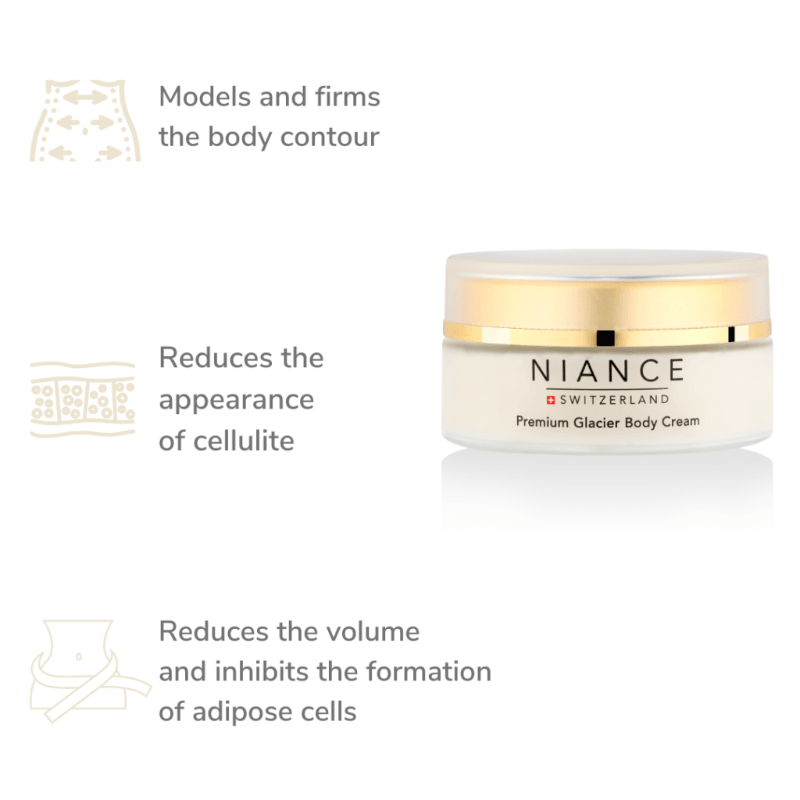 Description
Description
The smooth operator NIANCE Premium Glacier Body Cream provides ultimate all-over nourishment for the skin. Feel the benefits of smoother skin with this 24-hour moisturizing booster.
HOW IT WORKS
NIANCE Premium Glacier Body Cream is a luxurious skin regenerating cream that provides maximum nourishment and 24 hours of moisturizing booster. Irregularities are counteracted; intense moisture complexes ensure silky-soft skin. Wrinkles are clearly smoothed immediately. Cell regeneration is activated, providing the skin a new tone and elasticity.
Application
Application Use NIANCE Premium Glacier Body Cream on a daily basis in the mornings and evenings.
Apply to the whole body and gently rub in circles – paying special attention to where your skin's tone is reduced (belly, thighs, bottom, inside of the upper arms).
For best results, we recommend applying NIANCE Premium Glacier Body Serum to those parts of your body that require special care before using NIANCE Premium Glacier Body Cream.
Composition
Composition
Saccharidcomplex
Tripeptid
Micro algea extract
Black Bristle Oat
Glaucine complex
Swiss Glacier Complex®