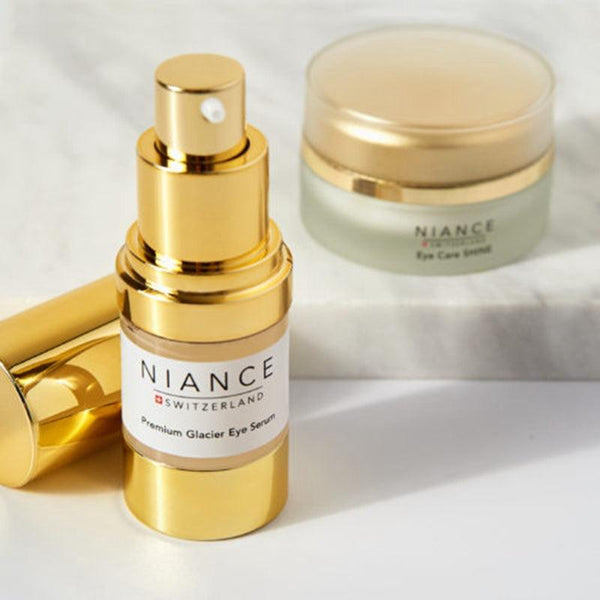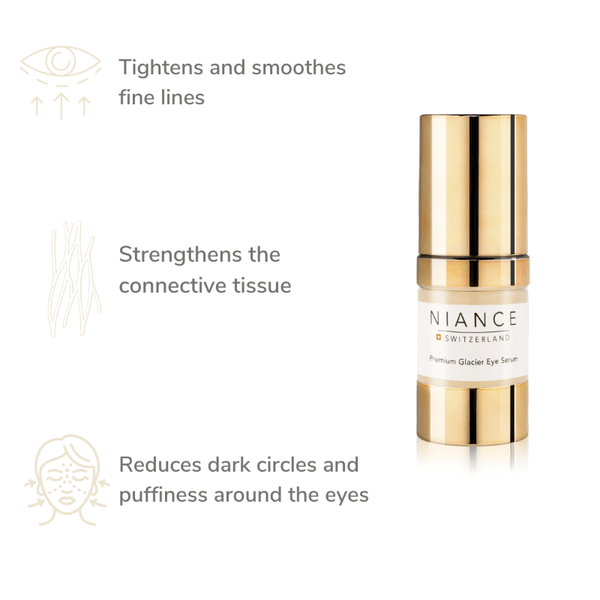 Zoom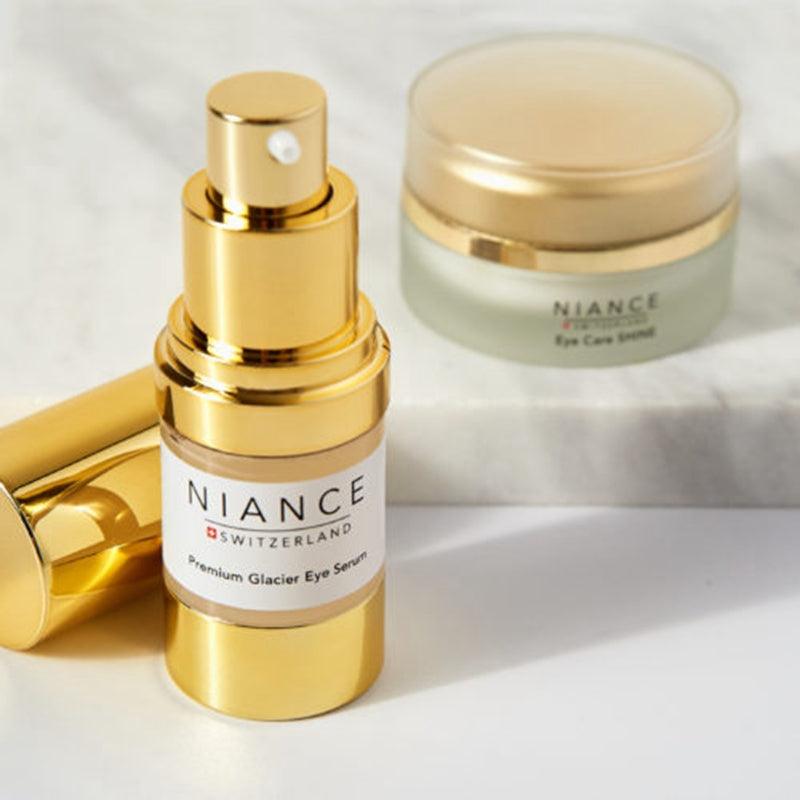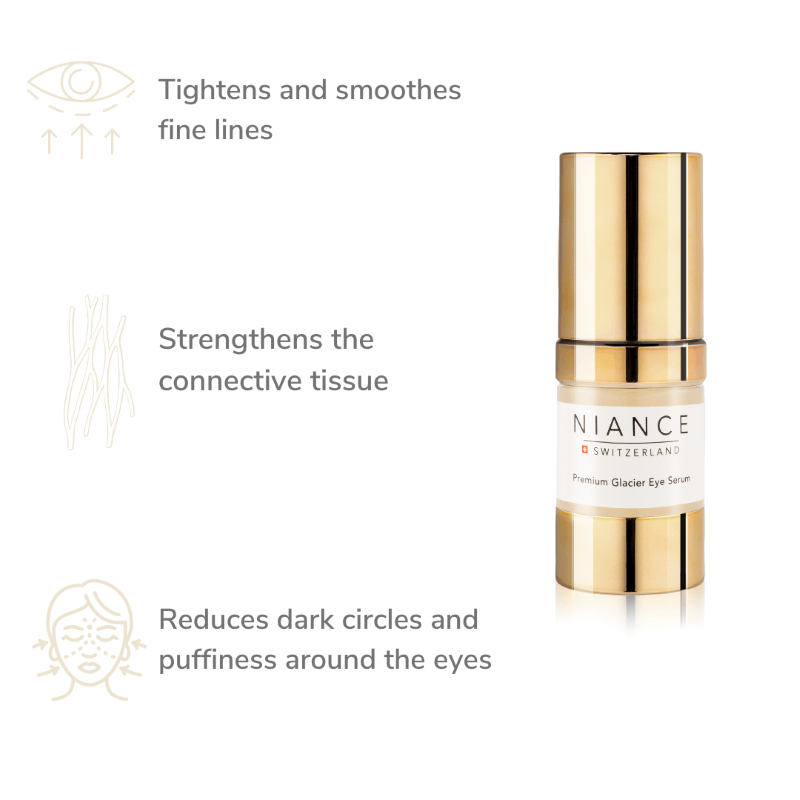 Description
Description
Experience the rejuvenating power of NIANCE Premium Glacier Eye Serum. This gentle and highly concentrated serum is specially formulated to target the sensitive area around the eyes, reducing puffiness and dark rings while enhancing the overall eye contour.
HOW IT WORKS
NIANCE Premium Glacier Eye Serum contains a special formula that activates the skin's own anti-aging repair process around the eyes. This fragrance-free and anti-allergic serum features the powerful ingredients of Soy and Rice Peptide and Yeast Protein, which effectively clear dark circles, soothe laughter lines, and strengthen the connective tissue around the eye contour. Experience tightened and smoothed wrinkles, reduced puffiness and dark circles, and protection against free radicals for a youthful and fresh appearance.
Tightens and smooths wrinkles.
Strengthens the connective tissue.
Reduces dark circles and puffiness around the eyes.
Provides protection against free radicals.
Awakens and refreshes the eye contour area.
Application
Application
For optimal results, gently cleanse the area around the eyes using alcohol-free NIANCE Facial Tonic REFRESH. Then, apply NIANCE Premium Glacier Eye Serum every morning and evening. Pat the serum lightly onto the skin, starting from the outside and moving towards the nose. Allow the serum to absorb, leaving a luxurious feeling on the skin. For the best beauty-care routine, follow up with NIANCE Eye Care SHINE.
Composition
Composition
SYN - AKE®
Tripeptide
Milk Serum
Micro Algae Extract
Swiss Glacier Complex®