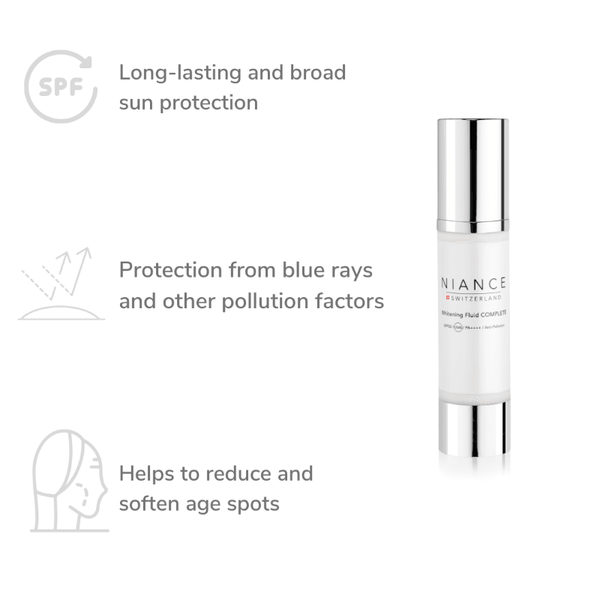 Zoom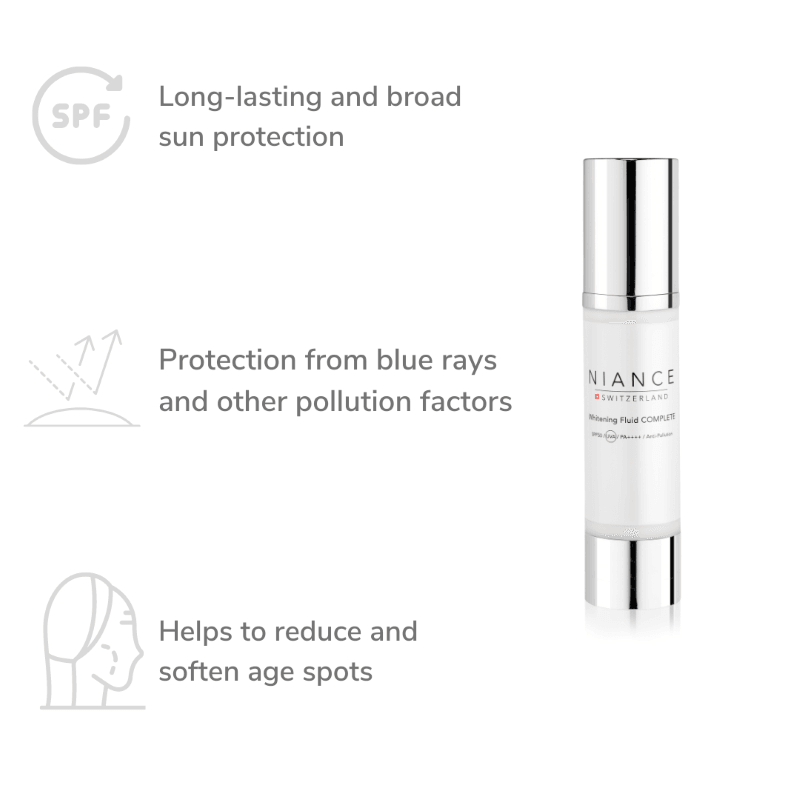 Description
Description
Experience the comprehensive protection of NIANCE Whitening Fluid COMPLETE SPF50, a lightweight cream designed to shield your skin from daily pollution and the effects of blue light emitted by electronic devices. This energizing and refreshing formula not only provides powerful daily anti-oxidant benefits but also serves as an effective skin rejuvenator.
HOW IT WORKS:
Powered by Ciste'M®, an extract of rockrose, NIANCE Whitening Fluid COMPLETE safeguards the DNA of skin cells from UVB exposure and the harmful effects of blue light. It helps maintain skin integrity and function by stimulating the release of the protein ECM1, which is vital for skin physiology. This innovative formula significantly reduces skin aging caused by external factors such as sunlight and blue light radiation from electronic devices. Additionally, it filters UVA rays and protects against free radicals and skin damage.
Application
Application
Achieve optimal results by first gently cleansing your skin with NIANCE Cleansing Milk RELAX and NIANCE Facial Tonic REFRESH. Then, apply NIANCE Whitening Fluid COMPLETE with gentle movements. Allow the cream to fully absorb into your skin for complete protection.
Composition
Composition
Neo Heliopan® AP
Uvinul® A Plus
Uvinul® T 150
Tinosorb® S