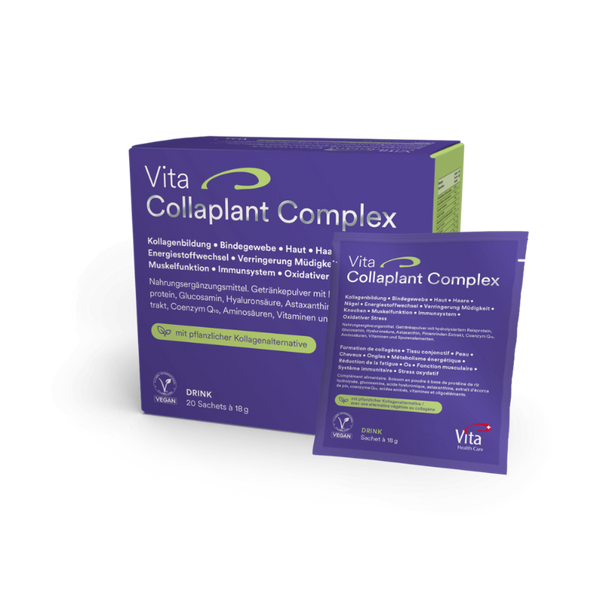 Zoom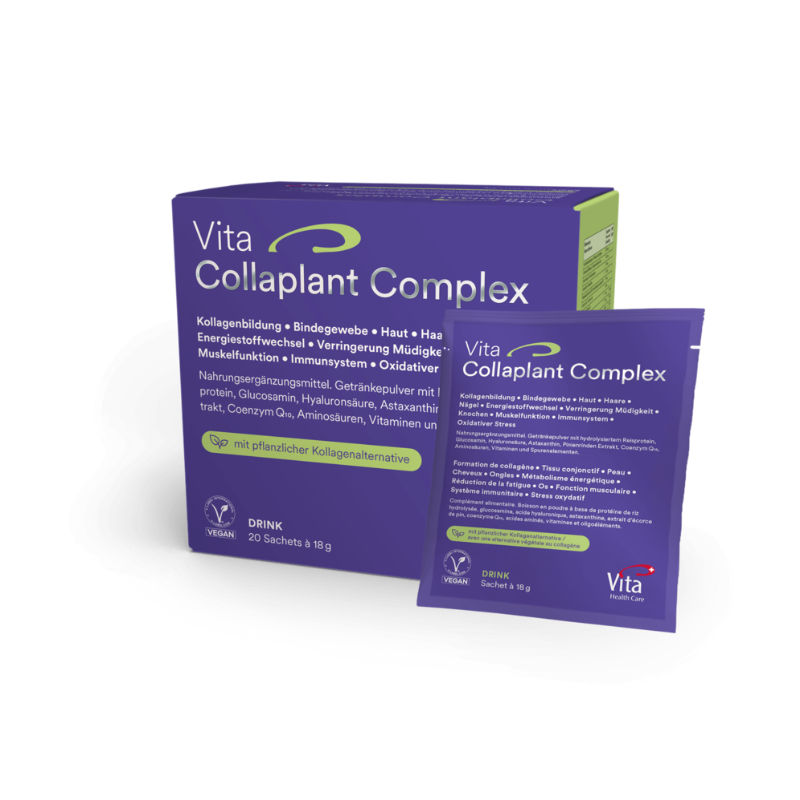 Description
Description:
Vegan drink for beauty and energy

Food supplement with hydrolysed rice protein, glucosamine sulphate, hyaluronic acid, astaxanthin, pine bark extract, coenzyme Q10, amino acids, vitamins and trace elements. Because being attractive is also possible vegan. This revolutionary beauty drink with a plant-based collagen alternative is rich in high-quality ingredients in the best possible dosage. Ideally suited to the special requirements of a vegan diet.


Collagen formation
Connective tissue
Skin| Hair| Nails
Energy metabolism
Reduces fatigue
Bones
Muscle function
Immune system
Oxidative stress
Application
Application:
Mix one sachet (18 g) with 200 ml water daily (or prepare in a shaker) and drink. Can also be mixed with orange juice or sweetened.

Treatments containing the above vital substances should be carried out for at least 60 days to achieve good results.
Composition
Composition:
Hydrolysed rice protein, maize dextrin, L-leucine, D-glucosamine sulphate KCl, citric acid acidifier, L-lysine HCl, L-arginine HCl, L-citrulline, glycine, vitamin C (L-ascorbic acid), vitamin D3 (cholecalciferol), vitamin E (D-alpha tocopheryl acetate), vitamin B2 (riboflavin), D-biotin, vitamin B12 (cyanocobalamin), L-methionine, flavouring, L-proline, sodium hyaluronate, pine bark extract (Pinus pinaster, bark), coenzyme Q10 (ubiquinone), astaxanthin-rich oleoresin from the algae Haematococcus pluvialis, steviol glycoside sweetener from stevia, orange fruit powder, lemon fruit powder, iron pyrophosphate, zinc oxide, manganese sulphate, silicone dioxide, sodium seleneate.
Dietary supplement
Manufactured in Switzerland.