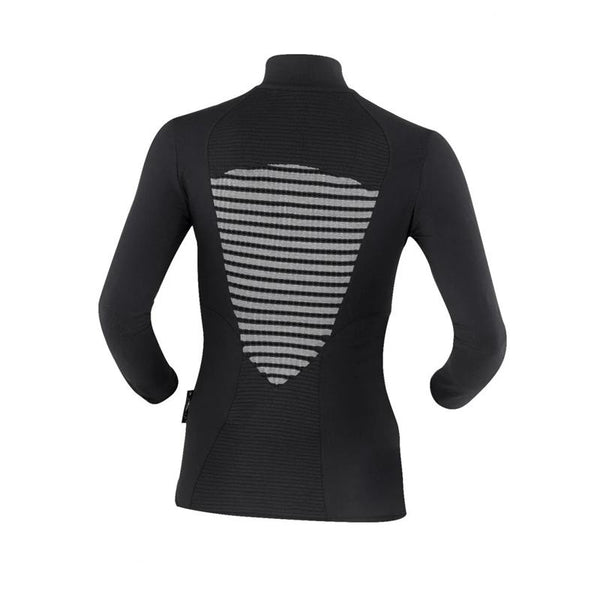 Zoom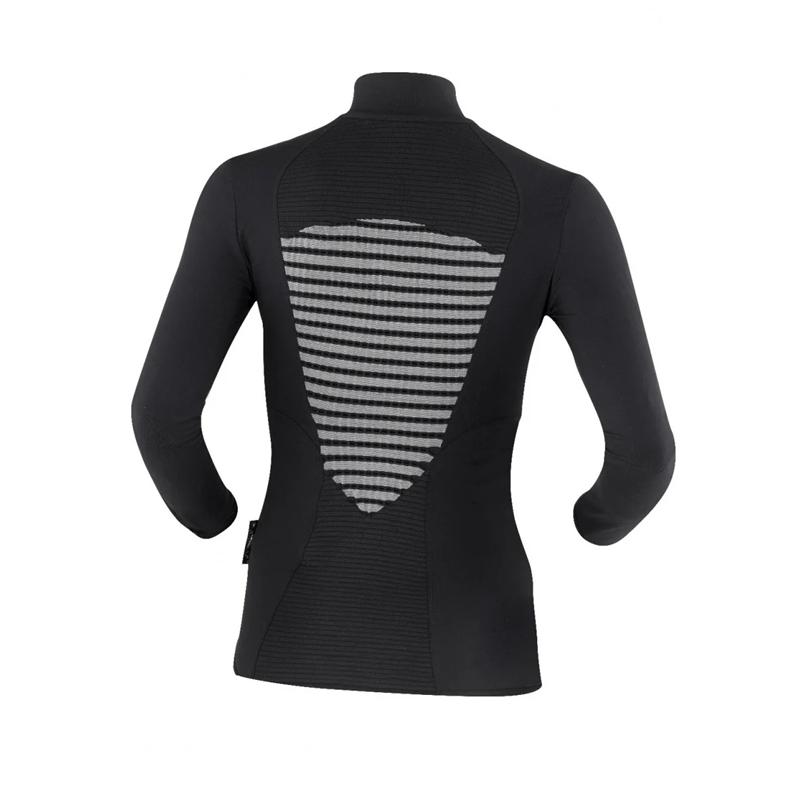 Description
A complex maximization problem with numerous variables: material, structure, seam. This was the challenge the textile engineers faced when developing the Humdinger shirt.
The shirt has to be lighter than conventional fleece and still excel in insulation - it has to warm when the athlete freezes and cool when you sweats - the material has to fit perfectly without being tight.
The developers found the solution: they combined the innovative material SorbanEvapore ™ with the patented 3D-BionicSphere system and a masterpiece of elasticity and climate management was created.
This was followed by the fine work, the targeted optimization for running: ergonomic cut for an economical movement, functional details for maximum comfort, and technical elaboration of the functional zones.
SorbanEvapore ™, the newly developed, highly elastic microfiber, guarantees a perfect fit.
Super comfort thanks to total freedom of movement, thermoregulation, high breathability, silence - rustle-free, low re-cooling time - perfect for use in winter, no-odor function reduces odor, bacteriostatic - no allergy or skin intolerance, natural grip, does not age, does not iron. 
Technologies

3D BionicSphere system on the chest - physiological studies have shown that the chest area is an optimal zone for effective and quick air conditioning - without the impression of "coldness" spreading in the body, the fresh air exchange cools via the 3D BionicSphere system on the chest the core body temperature; The air inside the channels is tempered like a sluice - moist, overheated air is removed via the dynamics of body heat and replaced by fresh air flowing in - there is no drafts, but optimal air conditioning.
3D-BionicSphere system on the back - due to the increased metabolic function of the body during exercise and sport and the resulting body heat, an air cycle is induced inside the x-bionic jersey, which is directed through the elaborate surface construction in the back part - there the Be control - and ventilation ducts of the 3D BionicSphere system the air conditioning; The openings on the outside of the 3D-BionicSphere system are directly exposed to environmental influences such as wind and intensify the Bernoulli effect (negative pressure effect) inside the shirt - the air conditioning takes place on several levels within the system and ensures perfect cooling.
Diffuser - the diffuser construction on the inside of the collar with ribs arranged in the longitudinal direction allows warm, moist air to escape and supports the air conditioning.
The concealed zip closure reduces irritation from chafing
RodType Paddings ™ - the RodType Paddings ™ placed on the back, above and below the 3D-BionicSphere system, ensure effective ventilation - thanks to their special design, they keep their function even under pressure - thanks to the enormous elasticity, the climate-regulating construction adapts perfectly to the body.
High-elastic seams ensure unrestricted freedom of movement - this enormous elasticity makes the seams resistant and tear-resistant.
Details
 Article number: O20310-B135
Materials

Material: 80% polyamide, 20% elastane
Insert: 95% polyamide, 5% elastane